tribler 7.1.3-1
http://www.tribler.org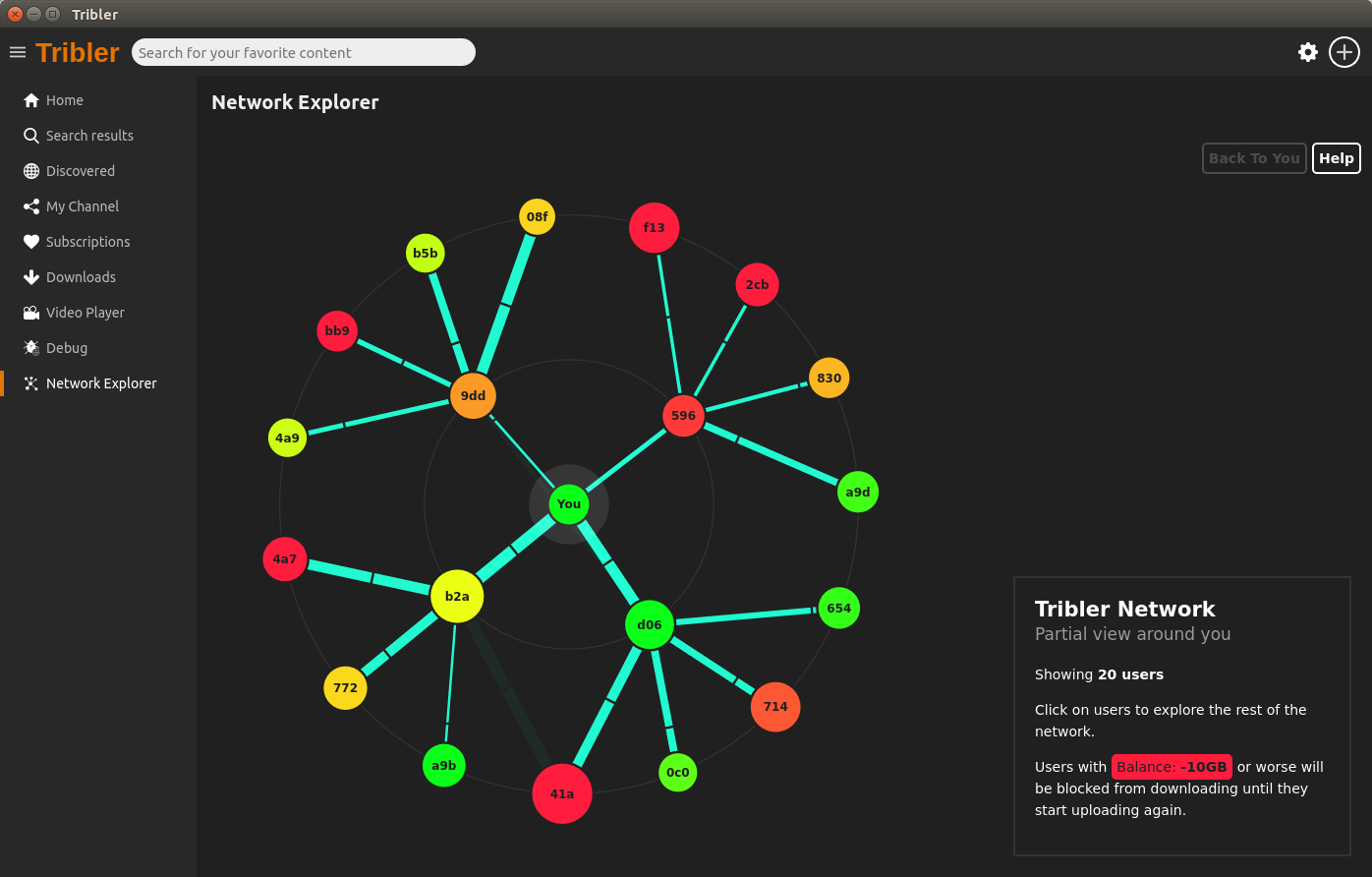 A 4th generation file sharing system bittorrent client

Category: network

Submitter:
Maintainer: FranzMari
Votes: 4
License: LGPL3
Last Updated: 2018/12/06 - 11:25:17 +0000
First Submitted: 2012/02/13 - 15:10:32 +0000
Dependencies

libsodium

 

libtorrent-rasterbar

 

phonon-qt5-backend-vlc

 

python2-apsw

 python2-backports.functools_lru_cache

python2-chardet

 

python2-cherrypy

 python2-configobj

python2-cryptography

 

python2-decorator

 python2-feedparserpython2-libnacl

python2-m2crypto

 

python2-matplotlib

 python2-meliae

python2-netifaces

 python2-networkxpython2-plyvel

python2-psutil

 

python2-pyqt5

 

python2-scipy

 

python2-twisted

 

qt5-svg

 



@Jair_LeBentz
https://bbs.archlinux.org/viewtopic.php?id=61930



I got this message at the end and I got no instalation 


=> Validating source files with md5sums...
    Tribler-v6.5.0-rc6.tar.xz ... Passed
==> Extracting sources...
  -> Extracting Tribler-v6.5.0-rc6.tar.xz with bsdtar
bsdtar: Failed to set default locale
==> Entering fakeroot environment...
==> Starting package()...
==> Tidying install...
  -> Purging unwanted files...
  -> Removing libtool files...
  -> Removing static library files...
  -> Compressing man and info pages...
  -> Stripping unneeded symbols from binaries and libraries...
==> Creating package "tribler"...
  -> Generating .PKGINFO file...
  -> Generating .MTREE file...
bsdtar: Failed to set default locale
  -> Compressing package...
bsdtar: Failed to set default locale
==> Leaving fakeroot environment.
==> Finished making: tribler 6.5.0rc6-1 (Sun Dec  6 11:06:59 CET 2015)



@Jair_LeBentz
I built the latest RC and it seems to work fine here. Please, test and let me know if it's the same for you.



I suppose it's the same problem I found in the latest release. I have to investigate. 



Thanks for your work!!.
I could install this package but when I try to open it, nothing happens....
When I open it from the Terminal, I got no message. It only refuse to open 




@Jair_LeBentz
For now I just rebuilt the package with some fixes; I'm having troubles updating to the latest version.



@Jair_LeBentz
Thanks for reporting! I'm updating all tribler related packages, so it will be soon fixed.



Hi,
I tryed to install againg this package but I get this message:
 
 -> Found imgs.tar.gz
==> Validating source files with sha256sums...
    tribler_6.4.1_all.deb ... Passed
    mootools.js ... FAILED
    excanvas_r3.zip ... Passed
    imgs.tar.gz ... Passed
==> ERROR: One or more files did not pass the validity check!
The build failed.

Thank you



Thanks a lot.
Now I could installed. It works fine!!



@Jair_LeBentz 
Since python2-pillow provides python2-imaging (https://gitorious.org/chakra-packages/a … GBUILD#L49) you can simply remove python2-imaging using:
sudo pacman -Rdd python2-imaging

and the install python2-pillow



Hi again!
Thanks for your work1
I have a problem, "python2-pillow and python2-imaging" are in conflict
Installation failed.
do you know how to make this work?
Jair



Hi!
could you please compile the new version?
Thanks a lot



6.4.0 is out